Breaking Barriers – Purpose Redefined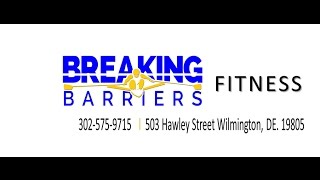 Once you decide to dedicate yourself to better health, you need a partner who can help you achieve that goal.  That's where Breaking Barriers excels. Our championship programs are designed to take you from where you are and break through to where you never imagined you could be.  Enjoy a healthier lifestyle, a better looking body and feel great!
Programs
Special Needs Fitness (Kids)
Customized fitness programs for kids with special physical and mental needs. [more…]
Personal Fitness
We take a personalized approach to helping your child or student with all of their exercise, fitness and health needs.

Our Outreach
Breaking Barriers organization cares about our youth and their future.

Our Partners
We have several affiliate programs to help develop our youth into well-rounded individuals.